The first thing that springs to mind while considering a VPN is naturally its security features. While security is a must, what else sets apart one VPN service from another besides offering security? We've compared NordVPN, Surfshark, and ExpressVPN so you can choose the one that best suits your needs.
You can find the best VPN services, some of which may even surprise you with the capabilities they provide, just by doing an online search. Different virtual private networks (VPNs) have varying capabilities.
Let's get to the main part of this post and find out what makes these VPNs worthwhile and which one is right for you.
Comparative Analysis of NordVPN, Surfshark, and ExpressVPN
NordVPN
It was introduced in 2012 and is already considered one of the best VPNs available. The VPN connects quickly, keeps data private, and is simple to use. This system employs a 256-bit encryption standard, the same one used by the military.
NordVPN has a large variety of servers, is fast, and supports Netflix and other streaming services. It's compatible with iOS, OS X, Chrome, Firefox, Android TV, and all other popular operating systems.
Surfshark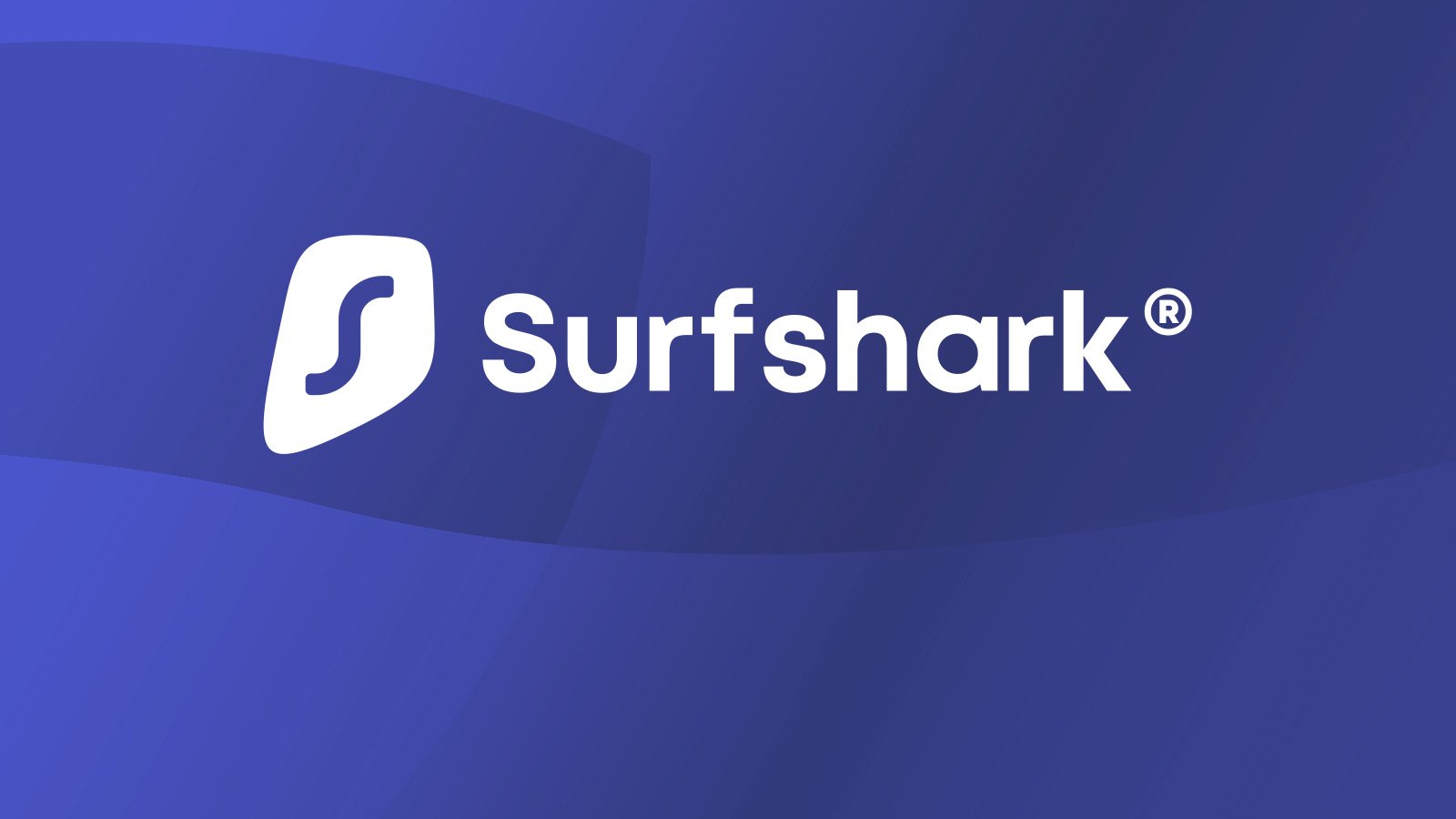 One of the newest VPN providers, Surfshark launched in 2018. The VPN is very intuitive and delivers cutting-edge safety features for its customers. AES-256-GCM, the gold standard in encryption, is used.
The VPN's 3,200 lightning-fast servers let you access 20+ geo-restricted services, like Netflix, Disney+, iPlayer, Hulu, and others. Surfshark VPN stands out from the competition by supporting an unlimited number of devices. It supports the industry's most popular systems.
ExpressVPN
ExpressVPN joins the ranks of other top VPNs like NordVPN and CyberGhost. Released in 2009, it has since gained a sizable following among satisfied consumers all across the globe.
The United States government and other international security experts both utilize ExpressVPN, which employs AES with 256-bit encryption. There is no limit to the amount of data you may download.
Server comparisons
The comparison of server networks comes up next. All three companies provide large fleets from a wide variety of countries. Quantitatively speaking:
Use NordVPN's 5500+ servers in 59+ locations worldwide.
Surfshark has over 3,200 servers in over 100 countries.
ExpressVPN has over 3,000 servers in 94 different countries.
NordVPN is unique in that it offers the largest number of servers but the fewest accessible countries. ExpressVPN, on the other hand, has the smallest fleet, while Surfshark VPN offers the most countries to choose from. It's important to note that although ExpressVPN and Surfshark use virtual servers on occasion, NordVPN uses bare metal servers and so has no virtual locations.
All of the offerings have the same characteristic—the usage of RAM-only server technology. In the very unlikely event that a server is seized by third parties, no personally identifiable information will be retained on hard drives and exposed. Furthermore, both of these VPNs allow unlimited P2P activity.
Price comparison
The subscription prices are where the three VPNs are different.
NordVPN
There are a wide variety of NordVPN plans to choose from. Here are your choices if you're solely thinking about the Standard VPN plan.
The monthly plan is $11.99 per month.
If you pay for a year at once, it costs only $4.99 a month.
The two-year plan costs $2.99 each month.
Surfshark
Surfshark, meanwhile, offers three tiers of membership:
There is a monthly subscription available for $12.95.
The annual plan costs $3.99 each month.
If you sign up for the $24.99 plan, each month will just cost $1.99.
If you sign up for the longest possible membership, you'll save 85 percent.
ExpressVPN
There are three different price points for the priciest option:
In exchange for $12.95 for the duration of one month
Six months at $9.99/month
Annually, you'll pay only $8.32.
The biggest savings for clients is, unsurprisingly, found in the yearly plan, where they can save 49%.
Security comparison
The best VPNs provide many of security measures to cover a wide range of possible scenarios. There are significant benefits with each that we'll discuss below.
NordVPN's cutting-edge features
Hidden servers (Stealth VPN). Using these servers is essential for circumventing Deep Packet Inspection and other forms of internet restrictions.
Dual Virtual Private Networking (multi-hop). A single layer of encryption may not be sufficient in some circumstances. It's during times like these that you should use Double VPN technology and switch your connection to pass via two separate VPN servers. Unfortunately, this has the expected negative effect of slowing down your network connection.
CyberSec. Internet users should be aware that cookies and other internet trackers are ubiquitous. A virtual private network (VPN) may prevent privacy-invading tools like harmful advertisements and phishing sites from being accessible.
Security Functions of Surfshark VPN
CleanWeb. Using this function ensures that you won't be bothered by any malicious software, tracking cookies, or intrusive advertisements.
MultiHop (Double VPN). Surfshark offers many server options, trading off speed for more security and anonymity.
The NoBorders setting. The goal of this function, as the name implies, is to break down virtual barriers and stop the use of Internet censorship tools in authoritarian states.
Security Functions of Express VPN
Forwarding a port. When compared to its two main rivals, ExpressVPN stands out because of its support for port forwarding, which is critical for delivering top-notch P2P performance.
Disguised Servers. When dynamic per-image (DPI) detection is made, this functionality is immediately activated. It eliminates the possibility of online repression or monitoring.
DNS that doesn't need any personal information to function. Using encrypted DNS servers to conceal your web requests is a foolproof way to maintain your anonymity online.
Indicators of compatibility comparison
A virtual private network (VPN) is only useful if it works with all of your primary gadgets. And most providers only allow a certain number of concurrent connections per paid account. Fortunately, when a VPN is manually configured on routers, this restriction becomes less of an issue.
There's considerable similarity between the three in terms of supporting hardware. Typical of the three, they all work on the most popular operating systems including Windows, Mac, Android, iOS, and Linux.
While both VPN services support router configuration, only ExpressVPN has a dedicated router software. In addition, it offers a wider variety of applications for other platforms. ExpressVPN is compatible with a wide variety of devices, including Chromebooks, Kindle Fire, and many smart TVs. ExpressVPN's primary drawback is its limit of five simultaneous connections.
While the others restrict the number of connections you may have at once, Surfshark offers an infinite number. With its Smart DNS function and wide range of compatible devices, you can bypass geo-blocks on almost any device in your home. However, NordVPN is an affordable middle ground that allows for six simultaneous connections.
Conclusion
In the end, the scores must be tallied in this tremendous VPN showdown. Comparison of Surfshark, NordVPN, and ExpressVPN should have made it clear to you where each service excels and where it falls short.
When it came to defending its crown as the top VPN service, NordVPN had no problem at all. It's the most expensive of the three, but it provides the highest levels of protection and privacy, as well as the best overall performance. If you're looking for the most efficient and adaptable VPN service, this is a great option to consider.
When it comes to low cost and high quality, Surfshark is your best bet. While it outperforms its rivals in terms of speed and accessibility, it still has some work to do in the areas of privacy and torrenting.
ExpressVPN, our last recommendation, comes in at the highest price. And after what Kape Technologies and its CIO have done to its reputation, it's tough to endorse this service under any conditions.